Award-winning photographer Bryan Brophy established 1IMAGEPhotography in 1996.
At 1IMAGE, you will find experienced, dedicated photographic professionals with a proven commitment to client service.
We take pride in every aspect of the services we provide to our valued clients and are focused on delivering customer service excellence.

Our focused approach to each commission and our absolute attention to detail ensure our clients receive the best results. We have built a reputation for understanding our client needs; we are recognised and respected for our dependability.

Our goal is to continue to exceed our client expectations.
Corporate & Commercial Photography and Video Production Services
Our photography is to the highest professional standards. We aim to produce the best images possible, utilising creativity and experience.

1IMAGE can provide your organisation with a professional and dedicated service delivering the highest possible standards in Photography and Video production.
CORPORATE EVENTS
Conference & Awards Ceremonies
Press/PR Photocalls
Product Launches
Live Event Photography & Videography
Onsite Printing Services: Get branded photos printed at your event
HEADSHOTS & BUSINESS PORTRAITS
LinkedIn / Social Media Profile Portraits
Company Headshots
Creative Business Portraits
Lifestyle-portraits utilising office/industry working environment

Onsite & In Studio
COMMERCIAL & ADVERTISING
eCommerce Product Photography
Brand Photogaphy
Food Photography
Advertising
Architectural & Interiors
Editorial, Marketing & Promotional
Website Photography
Corporate & Commercial Photographer based in Dublin, Ireland. Available Nationwide.
WHAT OUR CLIENTS ARE SAYING...
Our Lady's Hospice & Care Services (OLH)
"Bryan is a pleasure to work with and great with people. He has taken the time to understand what we do and how best to represent it. He has worked with us on a range of briefs always achieving strong results"
Carina O'Neill | Communications Manager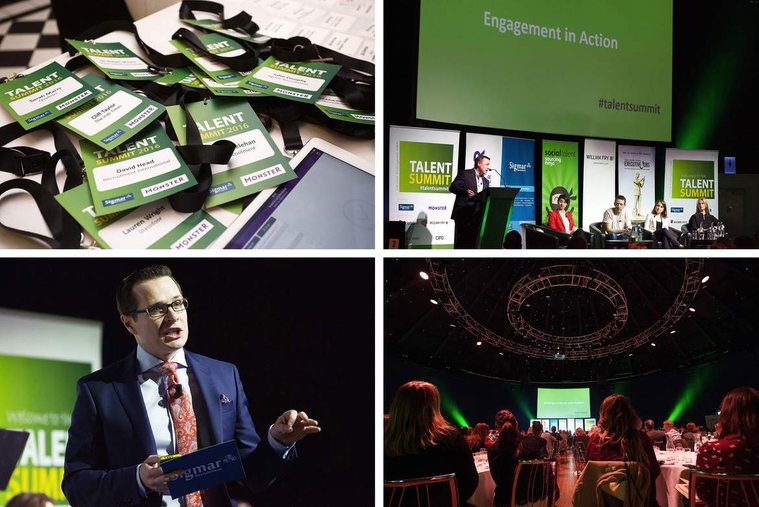 Sigmar Recruitment
"Bryan has been official photographer for 'Talent Summit' events for the past 8 years.
We use Bryan's images across a wide range of media platforms, from national press and digital/online publications to marketing and publicity uses as well as on our website.
The quality of the photography we receive from 1IMAGE is second to none, turnaround times are speedy and they are a pleasure to deal with. I would highly recommend them"
JAMIE HARNETT | Marketing Manager
Construction Industry Federation (CIF)
"Over the last number of years Bryan has provided image and photography services to our organisation covering a wide and varied number of assignments.
Without exception I have found Bryan to be a thorough professional, his attention to detail, patience and his understanding of his clients' requirements has contributed substantially to the image enhancement of our events.
I have no hesitation in recommending Bryan and the services he provides"
MARTIN LANG | Director
Ordnance Survey Ireland (OSI)
"Ordnance Survey Ireland (OSI) were delighted with the work that 1IMAGE did for us recently.
Bryan Brophy's images crossed diverse functional areas within the organisation.In particular we were impressed with his eye for composition and detail, as well as his ability to understand what we as an organisation were trying to represent to the outside world"
DOMINIC CRONIN | Sales & Supply Manager